Rose
IVE - Dental Assistant
Introduction
I possess a wealth of knowledge and skills as a virtual dental assistant and am characterized by my dedication and positive attitude. Furthermore, I am proficient in utilizing a wide range of software programs. Additionally, I pride myself on my exceptional customer service skills.
Work Experience
Dr. Renato C. Calugcugan
Virtual Dental Assistant
As a virtual dental assistant, my responsibilities include managing appointments, ensuring that all necessary insurance benefits are verified, and processing claims accordingly. Additionally, I am responsible for creating and submitting treatment plans for review and approval, as well as communicating with patients via phone call.
Future Power General Trading
Secretary and Administrator
As a receptionist, my main responsibilities include managing phone calls, handling customer requests, and managing office supplies through negotiations, purchase orders and invoice verification.
Adidas Emerging Market LLC
Sales Associate
As an associate, I work to meet and exceed store targets by utilizing available resources, providing excellent customer service and product knowledge, maintaining a visually pleasing store environment, and collaborating with my team. I assist with deliveries, restocking and store organization, while also being mindful of loss prevention.
First Resort Global Recruitment
Administrator and Recruitment Executive
As a Recruiter, my main responsibilities include sourcing, screening and shortlisting candidates, conducting phone interviews, working with Account Managers to deliver quality candidates in a timely manner, verifying references and briefing candidates on job details and preparing relevant documentation to submit to clients.
Certificates
Completed Dental Assistant Training
Trained by Dr. Renato L Calugcugan, DDS.
Interest
As a lifelong learner, I find that reading books is an excellent way to continue growing my knowledge and expanding my horizons. Travel and swimming are also passions of mine that keep me adventurous and in shape.
Motto
Success is not final; failure is not fatal: It is the courage to continue that counts.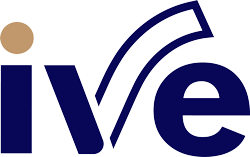 Awesome! We just need a few more Information and we're all set. We will contact you shortly.