Maria
IVE - Dental Assistant
Introduction
I am proud to say that I have a strong will to finish tasks that are given to me. I can also multi-task. I also completed training as a dental assistant, where I learned the multiple skills needed to become a great dental assistant.
Work Experience
Dr. Calugcugan's Dental Office
Virtual Dental Assistant
I am in charge of making and answering patient calls in order to schedule appointments, conduct recalls, and address patients' concerns and questions. I'm also calling insurance companies to double-check insurance benefits, claims, and breakdowns. I am also in charge of patient intake, in which I greet patients and make them feel comfortable during their visits, as well as gather the necessary information from them.
Ubiquity Global Services
Lookback Audit Analyst/ Dispute Intake
I am responsible for reviewing the corporate policies and procedures according to regulatory requirements. I also evaluate and recommend improvements to business practices, processes, and controls.
Panasiatic Solution Inc.
Customer Service Representative
I am helping customers who have inquiries, requests, or concerns about goods or services they have received from the company.
Big Thumb General Merchandise and MNL Cellphone Clinic
Sales clerk
I am in charge of greeting customers, conducting product inventories, replenishing shelves as necessary, and administering the POS system to handle client refunds or payment processing.
DSF Hotel
Front Desk Officer
I am responsible for greeting and welcoming customers, receiving and delivering all mail and goods, taking calls and giving directions as needed, organizing meetings, and managing office tasks are all tasks that must be performed.
Certificates
Completed On-the-job Training as a Dental Assistant
Dr. Renato L Calugcugan, DDS
Interest
Swimming and bonding & playing with my kids.
Motto
Try and try until you succeed.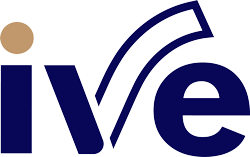 Awesome! We just need a few more Information and we're all set. We will contact you shortly.