Reynelyn
IVE - Dental Assistant
Introduction
I am a highly motivated and capable individual with the ability to handle multiple tasks simultaneously. I am always eager to learn and can quickly adapt to new environments and tasks. In my previous role as a dental assistant, I gained expertise in various dental software programs and acquired skills such as patient communication, billing, insurance processing, and other essential duties required of a dental assistant.
Work Experience
Dr. Renato C. Calugcugan
Dental Assistant
I am responsible for managing patient communications, including scheduling appointments, recalling patients, and addressing their concerns and questions. I also handle insurance-related tasks such as verifying benefits, submitting claims, and explaining coverage breakdowns to patients. In addition, I am responsible for patient intake, which involves greeting patients, creating a welcoming atmosphere, and gathering necessary information during their visits.
Asahi Construct Asia Inc. Mayekawa Phil. Corp.
Document Controller
I am managing the document filing system for all hard copies of incoming and outgoing documents. I received, issued, logged, updated, and kept all the project-related documentation.
Teletech
Customer Service Rep
I am assisting customers with their concerns and issues.
CGM Agro Industrial Development Corporation
Human Resource- Assistant
I am responsible for handling employees' concerns at work. I also interviewed new applicants and managed payroll, incentives, deductions, shortages, and the issuance of payslips.
Focus Direct Inc.
Customer Service Rep
I am in charge of assisting customers with their concerns and issues.
51 Talk
English as a Second Language Teacher
I am in charge of formulating and delivering lessons that are conducted virtually.
Central Negros Electric Cooperative
Practicum Student
My main task is to maintain the confidentiality of the records and information at all times. I also encode and receive data and files.
La Consolacion College
Student Assistant
I am responsible for encoding and making monthly reports. I also conduct seminars, bloodletting programs, and outreach programs.
Certificates
Completed Dental Assistant Training
Trained by Dr. Renato L Calugcugan, DDS.
Interest
I love watching movies is my main go-to activity during my free time but I also enjoy playing football and badminton. When there's nothing left to do in my day, I just sleep, listen to music, or read novels.
Motto
The only way to do great work is to love what you do.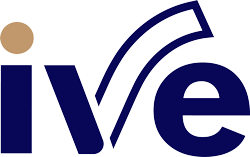 Awesome! We just need a few more Information and we're all set. We will contact you shortly.