Lex
IVE - Dental Assistant
Introduction
I am a self-sufficient, accountable individual who is eager to learn new things, allowing me to adapt to a variety of tasks. I've also worked as a dental assistant and am familiar with a variety of dental software programs and tasks, such as making and answering patient calls, billing and processing insurance, and more, that an effective dental assistant should be familiar with.
Work Experience
Dr. Calugcugan's Dental Office
Virtual Dental Assistant
As a dental assistant in Dr. Calugcugan's office, I am in charge of assisting patients with appointment scheduling, answering insurance questions, and sending follow-ups and reminders. I also helped in reducing the office workload by processing bills, posting payments, and verifying and processing insurance claims.
English Instructor
Hatchlink Inc.
I taught English in a virtual setting to students of various ages who weren't native speakers. My duties included creating lesson plans, gathering instructional resources, monitoring student progress, and thinking of ways to help learners feel at ease.
Certificates
Completed On-the-job Training as a Dental Assistant
Dr. Renato L Calugcugan, DDS
Interest
I love spending time with my friends, listening to music, and watching movies.
Motto
Grow through what you go through.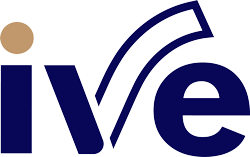 Awesome! We just need a few more Information and we're all set. We will contact you shortly.