Nel
IVE - Dental Assistant
Introduction
As a virtual dental assistant, my knowledge of computer software and technology, together with my dependability and great time management abilities, enables me to carry out my obligations successfully. My capacity to adapt to new situations, together with my strong teamwork and interpersonal abilities, makes me a great asset. I am also committed to delivering superior virtual help and support to dentists and other members of the dental team in order to provide good patient care and support.
Work Experience
Dr. Renato C. Calugcugan
Virtual Dental Assistant
As a virtual dental assistant, my main tasks is on managing patient insurance benefits and claims with accuracy and attention to detail. I am also responsible for scheduling patient appointments, handling billing and posting payments, and providing excellent customer service to ensure patients' comfort and satisfaction.
Global Strategic Business Process Solutions
Client Support Specialist
I am responsible for efficiently processing all necessary documents for mortgage loan applications. Additionally, I am dedicated to providing exceptional customer service to our company's direct clients by promptly answering phone calls and emails, as well as proactively following up on any required documents.
Palawan Pawnshop
Branch Associate
I am responsible for expertly managing all aspects of our customers' financial transactions, including processing requests for payments and claims, while also providing valuable support to the branch manager in areas such as the calculation of liquidated damages and past due interests. In addition to these core responsibilities, I am dedicated to proactively identifying and pursuing sales opportunities for the range of services and products our company offers.
Certificates
Completed Dental Assistant Training
Trained by Dr. Renato L Calugcugan, DDS.
Interest
In my free time, I love to travel and explore new cultures, cooking as a hobby which allows me to experiment with different flavors, and listen to music to help me relax and de-stress. I believe in finding a balance between personal and professional life, and hobbies such as this help me to recharge and be more productive in my work.
Motto
Grow through what you go through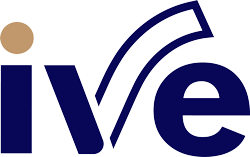 Awesome! We just need a few more Information and we're all set. We will contact you shortly.