Joy
IVE - Dental Assistant
Introduction
I am passionate and dedicated to everything I do. I am also capable of multitasking. Since I learned skills and had learning experiences during my training, I am confident that I will be a good dental assistant.
Work Experience
Dr. Renato C. Calugcugan
Dental Assistant
I am responsible for making and answering patient calls to schedule appointments, conduct recalls, and address patients' concerns and questions. I'm also contacting insurance companies to confirm insurance benefits, claims, and breakdowns. I am also in charge of patient intake, which entails greeting patients, making them feel at ease during their visits, and gathering the necessary information from them.
51 Talk
Senior Teacher
I am in charge of creating a customized curriculum, drafting lesson plans, gathering and analyzing data, creating student progress reports, and delivering instruction to individuals and groups, among other educational goals.
Certificates
Completed Dental Assistant Training
Trained by Dr. Renato L Calugcugan, DDS.
Interest
I like singing, watching movies and shopping.
Motto
Manifest everything to achieve it.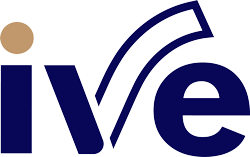 Awesome! We just need a few more Information and we're all set. We will contact you shortly.